SHARK WANDVAC SYSTEM 2-IN-1 CORDLESS HANDHELD VACUUM WV361UK
---
WHAT IS IT?
The ultra-lightweight 2-in-1 cordless cleaner. Enjoy ultimate grab-and-go cleaning convenience in both Handheld mode and Floor mode. Instantly remove crumbs, dry food spills, dust and pet hair from floors, furnishings and up high.
Charging while stored on the base, simply grab and go for effortless on-the-spot cleaning with up to 16 minutes run-time**.
WHAT'S INCLUDED:
Shark WandVac System 2-in-1 Cordless Handheld Vacuum
Crevice Tool
Multi-Surface Tool
Lithium-ion Battery
Charging Storage Base
YOUR EXCLUSIVE OFFER:
RATED: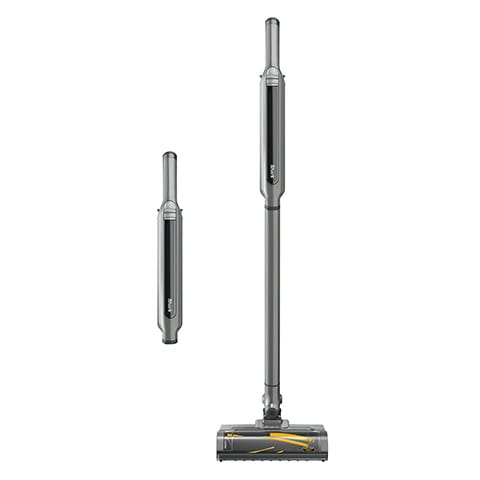 ---

HANDHELD MODE
Handheld mode – More suction power than any other handheld under 1kg*. This compact cordless handheld vacuum cleaner instantly tackles quick clean-ups on worktops, soft furnishings and car interiors. Complete with a Crevice Tool and Multi-Surface Tool, simply grab and go when the unexpected happens.
FLOOR MODE
One-touch transformation. Simply attach the wand to easily clean up high and extend your reach into narrow spaces. Dropped crumbs on the floor? Spilled the cat litter? There's no need to get out your full-size vacuum. Just attach the Anti Hair Wrap floorhead to instantly transform to Floor mode, quickly removing crumbs, dust, debris and pet hair from floors.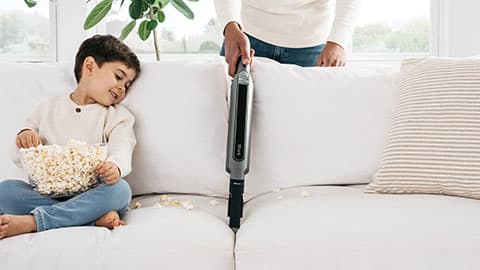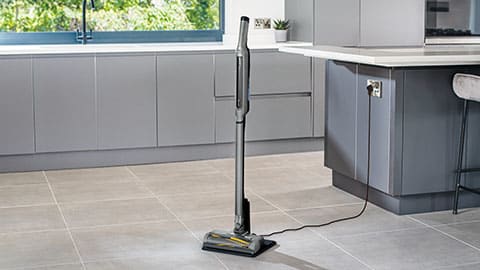 ANTI HAIR WRAP TECHNOLOGY
The floorhead attachment is enhanced with Shark's exclusive Anti Hair Wrap Technology, actively removing hair from the brush-roll as you clean and helping to keep it tangle-free. Perfect for long, short and pet hair.
ALWAYS CHARGING
Charging on the storage base, this cordless handheld vacuum is always ready to grab and go. Enjoy up to 16 minutes run-time**. Engineered with a high-performance motor and 2 power modes for an extra boost of power when you need it. Easy-empty dust cup opens with a single touch.